Productivity & Quality Specialist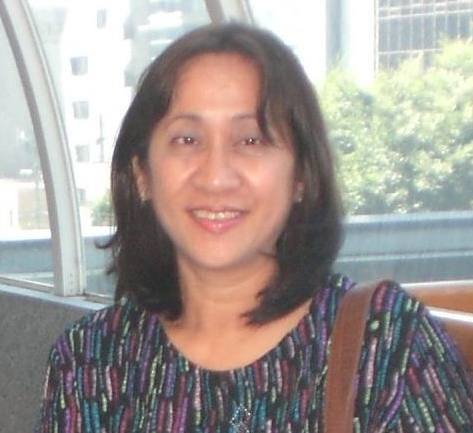 "Lanlan", as she is more often known, was Vice-President of the Development Academy of the Philippines (DAP) and Managing Director of the DAP Center for Knowledge Management (CKM) before she retired in March 2012 after 30 years of government service. After graduating from the University of the Philippines with a B.S. in Industrial Engineering, she worked at the DAP's Productivity and Development Center starting from Project Assistant and working her way up to Vice-President of DAP.
Her extensive experience on productivity measurement, analysis and improvement, quality management/business excellence assessment, and knowledge management, has provided her opportunity to make significant contributions to the development and continuous improvement of technologies in these areas, and their valuable applications in the public and private sectors, particularly small and medium enterprises (SMEs), healthcare sector, academe, and government.
She has made Philippine adaptations of Japanese productivity and quality management technologies such as 5S, Quality Circles and Total Quality Management.She has developed assessment tools such as Quick Quality Management Assessment (QQMA), Knowledge Management Readiness Assessment, and Integrity Assessment for determining an organization's level of quality, KM readiness, and level of implementation of integrity practices, respectively, which are now being applied in various organizations.
As a technical expert of APO on Knowledge Management, Benchmarking, Productivity Measurement and Analysis, and Quality Management, she has shared her knowledge and expertise in various APO Programs conducted in Cambodia, Taiwan, Korea, Bangladesh, Fiji, Malaysia, Indonesia, Sri Lanka, Thailand, Nepal, Mongolia, Japan, and the Philippines.